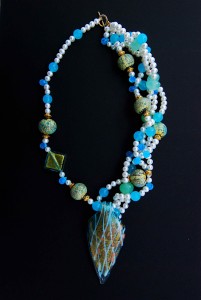 Couture Jewelry Designer, Minal Patel specializes in creating a one-of-a-kind  jewelry masterpieces which are a work of art.  She creates breath-taking jewelry statements, individually tailored & sophisticated in style.
Her Couture Jewelry Pieces are created to enhance your very special attire.  The designer will work closely with you in selecting the design which best fits your personality, style and outfit.
Jewelry by Minal Patel has been worn by clients to elegant affairs including red carpet event.  Whether it is a red carpet event, gala, wedding, reception or any other special occasion.  The designer is discrete in keeping the custom-made jewelry confidential, for our clients privacy.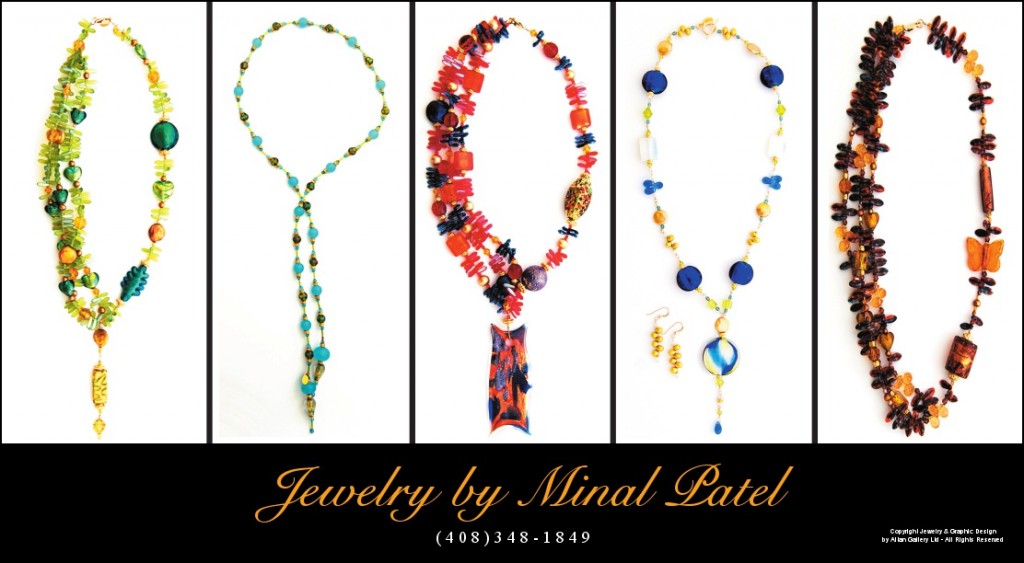 Clients have reported that their eye-catching jewelry receives lots of attention and compliments when worn.   Her drop dead gorgeous jewelry is known to be a conversation starter with it's extraordinary beauty, amazing combination of elements, unique  style and vibrantly paired colors.
Minal has accomplished creating a unique exotic style, blending her artistic experiences with her  fascination  for the art of  personal adornment.  Her  has become the jewelry of choice  for work, vacation and for all the special occasions in life.
Details About the Jewelry
Over 10 years of design experience,  creative designer Minal Patel  has  developed an extraordinary technique for crafting her unique customized  designs.   She thinks "outside  the  box" to create necklaces, earrings and bracelets beyond belief.  The results are exquisite works of art which are simply fabulous.   There hasn't been a showing of such creativity in the world of jewelry until now.  The  cutting edge style is a fusion of various elements, from the masters of  glass-work, gemstone and crystal cutters.   It exemplifies Minal's Jewelry  unrivaled attention to detail, creativity and technical design, which enables her to create pieces of unmatched quality, style and technical construction.  She uses the best: Venetian & Murano glass,  precious metals beads, natural precious & semi-precious gemstones, Czech beads, Swarovski crystals set in sterling  silver and gold  fill.   She has an eye  for creating dynamic pieces  for high-end  formal to dressy casual attire.
Press Release for Jewelry
Artist Bio for the Jewelry Designer
Couture artistic jewelry to view various Jewelry Collection Samples
Clients wearing their one-of a kind customized jewelry pieces